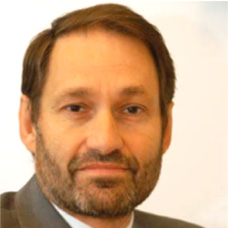 Leonid Boguslavsky

Independent Director
Member of the HR and Remuneration Committee
Member of the Strategic Planning Committee
Member of the Information Technology Committee
Year of birth: 1951
First elected to the Supervisory Board of the Bank in 2017.
Years of election to the Supervisory Board: 2017-2019.
Has no equity interest in the share capital of Sberbank.
Has no kinship with other persons who are members of management bodies and bodies supervising Sberbank's financial and business operations.

Member of the Board of Directors of Super League Holdings Pte. LTD (Singapore)
Since 2013 – Member of the Advisory Board, Ozon Holdings Limited (Cyprus)
Since 2012 – Chairman of the Board, Ivi.ru LLC
2007 – 2008 – Member of the Supervisory Board, Yandex N.V.
2001 – 2007 – Member of Supervisory Board, Ozon Holdings Limited and Yandex Technologies Limited
Since 2001 – Member of the Board of Directors, Internet Search Investments Limited (previously ru-Net Holdings Limited)
2001 – 2005 – Vice President, Ru-Net Russian Internet Investment Holdings Limited
Since 2000 – Chairman of the Board of Directors, ru-Net Holdings Limited
1989 – 1992 – Deputy General Director, joint venture (JV)
1973 – 1990 – Academic research in the Institute of Control Sciences of the USSR Academy of Sciences and University of Toronto
1973 — Moscow State University of Railway Engineering
Qualification: Applied Mathematics
Major and/or specialization: Applied Mathematician
Degree:
​1996 — Doctor of Sciences