Investor Relations

Individual Clients

For Business

Financial Institutions
​​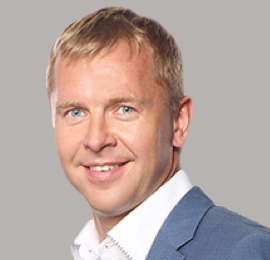 Anatoly Popov
Deputy Chairman of the Executive Board of SberBank
Anatoly Popov was born on December 5, 1974 in Novosibirsk.
In 1995, he graduated from Novosibirsk State University with a degree in Applied Mathematics and Informatics, and in 1997 – with a degree in Economics and Enterprise Management.
In 2002, Anatoly Popov completed the INSEAD-Wharton InBev course. In 2007 he completed the INSEAD LEAP Leadership Excellence through Awareness and Practice program in Singapore.
From 1994-2001, he held management positions in the sales departments of regional and international companies.
From 2002-2005, he was Regional Director of Sales at SUN InBev in Novosibirsk.
From 2005-2007, he was Senior Vice-President of Sales in SUN InBev in Moscow.
From 2007-2009, he was General Manager at AB-InBev in Bulgaria and Chief Operations and Commercial Officer in Russia.
From 2010-2011, Anatoly Popov was Chief Executive Officer of VimpelCom in Kazakhstan.
In May 2011, he was appointed Vice-President of Sales at SberBank.
In February 2016, Anatoly Popov was appointed Senior Vice-President of SberBank and Head of the Corporate Business Block.
Since June 2018, he has been a member of the Executive Board, Deputy Chairman of the Executive Board, Head of Corporate Investment Business, SberBank.
Anatoly Popov has been awarded the medal of Order of Merit for Service to the Fatherland (2nd class) and a Letter of Gratitude from the President of Russia.
He is a shareholder of SberBank: stake in the authorized share capital – 0,00053%, share of the ordinary shares held – 0,00055%.