Investor Relations

Individual Clients

For Business

Financial Institutions
​​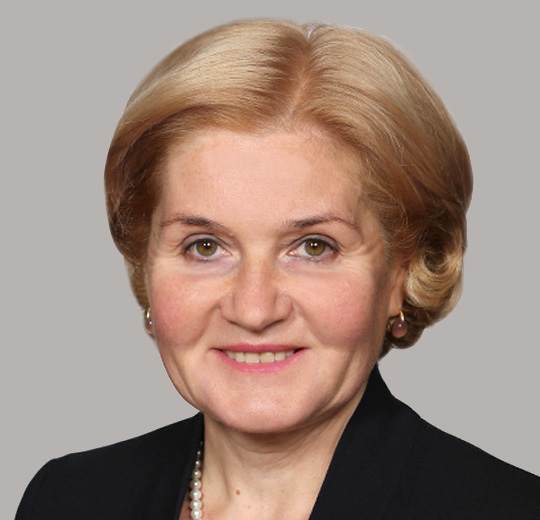 Olga Golodets
Deputy Chairman of the Executive Board
Olga Yurievna Golodets was born on June 1, 1962 in Moscow.
In 1984, she graduated from the Economics Faculty of the Lomonosov Moscow State University, majoring in Political Economy.
In 1990, the Council of the Research Institute of Labor of the USSR State Committee for Labor and Social Affairs awarded her the degree of Candidate of Economic Sciences.
From 1984 to 1997, she worked at the Central Research Laboratory of Labor Resources of the Research Institute of Labor, Institute of Employment Problems of the Russian Academy of Sciences.
1997–1999 – Director of social programs of the "Reformugol" Foundation.
1999–2008 – Head of the Social Policy and Personnel Department, Deputy General Director for Personnel and Social Policy, PJSC "MMC "Norilsk Nickel".
2001 – Deputy Governor of the Taymyr (Dolgano-Nenets) Autonomous District for Social Issues.
2008–2010 – President of the All-Russian Intersectoral Association of Employers – Producers of Nickel and Precious Metals.
2010–2012 – Deputy Mayor of Moscow for Social Issues, Education and Healthcare.
2012–2020 – Deputy Prime Minister of the Russian Federation.
Since February 2020 – Member of the Executive Board, Deputy Chairman of the Executive Board of SberBank, in charge of digital GR projects and health care industry.
Has no stake in the authorized share capital of SberBank.