Investor Relations

Individual Clients

For Business

Financial Institutions
Members of Sberbank Supervisory Board learned about corporate governance trends and modern neuroscience challenges
On March 20, 2019, at Sberbank's office on Oruzheyniy 41, members of the bank's Supervisory Board met to learn about modern corporate governance practices and the challenges of neuroscience.
The training session included a discussion on corporate governance based on the film False Assurance developed by the Institute of Chartered Accountants of England and Wales (ICAEW). Supervisory Board members analyzed many matters covered in the film, such as assessment of cybersecurity risks, professional ethics, conflict of interest, and coordination between the audit committee and the internal and external auditors. The discussion was moderated by Martin Manuzi, ICAEW Regional Director for Europe, and Oleg Shvyrkov, Director, Corporate Governance Services Leader at Ernst & Young.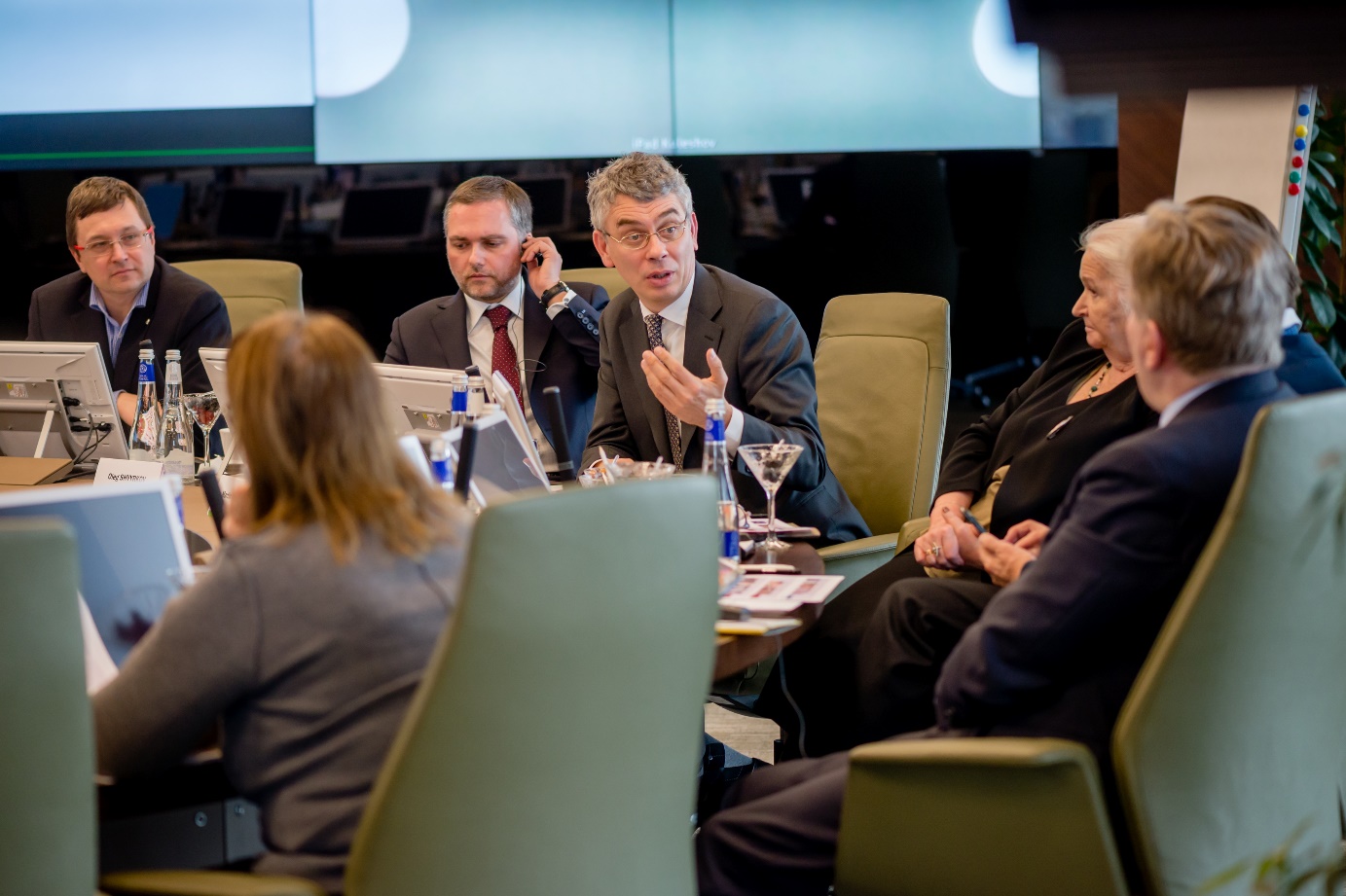 The second part of the event featured a presentation by Tatiana Chernigovskaya, Professor of Neuroscience and Psycholinguistics, PhD in Biology. It was devoted to aspects of neuroscience and artificial intelligence related to the human place in the new digital world, and the development of leaders. The discussion was moderated by Sergey Myasoedov, Deputy Rector of RANEPA, Director of the Institute of Business and Administration.
Participants also had an opportunity to experience the achievements of neuroscience in person at the Laboratory of Behavioral Science brought to the event by RANEPA experts.
The event was held in roundtable format with intermittent speeches and free exchange of opinions. According to the feedback, the program proved to be informative and topical in today's environment.