Investor Relations

Individual Clients

For Business

Financial Institutions
Members of the Supervisory Board of Sberbank take part in the corporate governance training program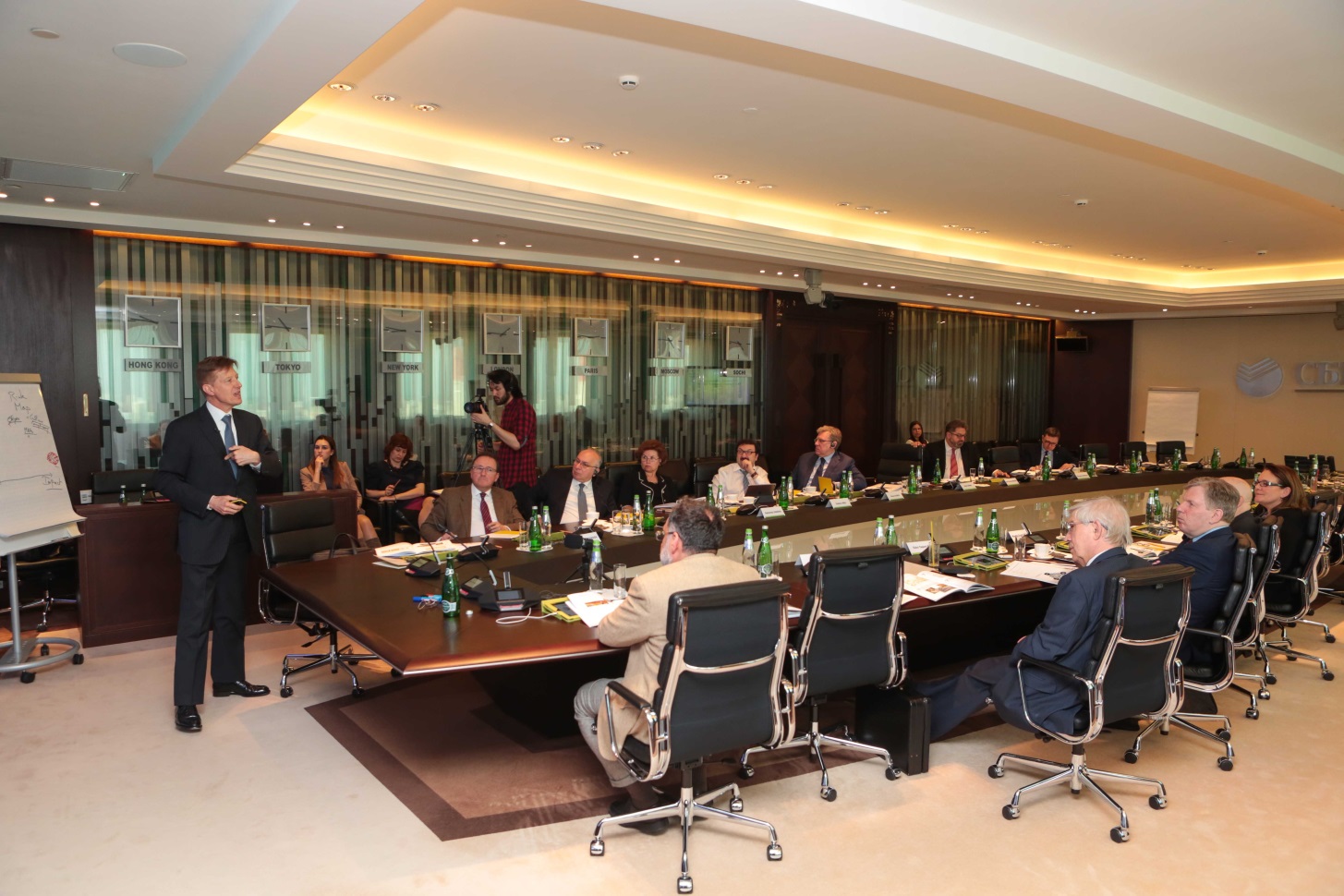 Didier Cossin, one of the speakers of the corporate governance training program in Sberbank, founder and director of the IMD Global Board Center, and participants of the event
On 19 March 2018, a program on developing corporate governance practices and improving the performance of the Supervisory Board was conducted at the Central Head Office of Sberbank for the Supervisory Board members. The program was organized and conducted by Sberbank in cooperation with experts from the Russian Presidential Academy of National Economy and Public Administration (RANEPA) and the IMD business school (Lausanne). The event was moderated by Professor Sergey Myasoedov, Vice-Rector, Director of Institute of Business Studies, RANEPA.
 
Speakers included
Jean-François Manzoni, President of IMD (The International Institute for Management Development, Lausanne, Switzerland) and Nestlé Professor
Professor Didier Cossin, founder and director of the IMD Global Board Center
Georgi Derlugian, Professor at NYU in Abu Dhabi, an expert in African studies researching Eastern cultures
The program included discussion of a wide range of issues, such as geopolitics and changes in the modern global system, risks of the Board of Directors and tools for improving the performance of the Board of Directors, new approaches to developing the leadership potential of managers, examples of best corporate governance practices (development of the risk picture at the level of the Board of Directors, corporate governance based on the company's values). 
The program was conducted in the form of a round-table discussion, with speakers' statements segueing into discussions during which the participants of the event formed an opinion on the current situation and the most interesting topics to be discussed in the future were identified.  The Supervisory Board members agreed that the program was extremely interesting and useful.