Investor Relations

Individual Clients

For Business

Financial Institutions
Members of Sberbank's Supervisory Board visit Sbergile Home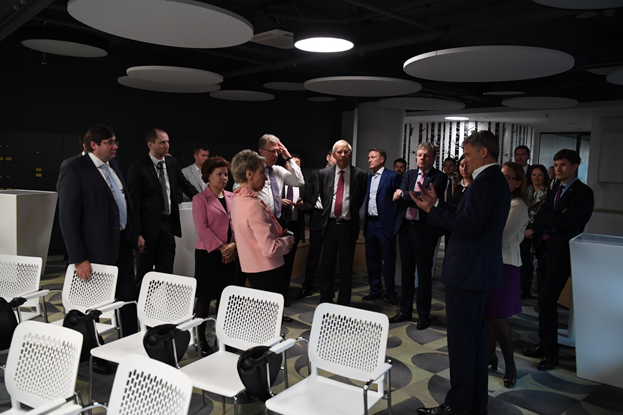 Members of the Supervisory Board and Senior Vice-President of Sberbank Bart Schlatmann are visiting Sbergile Home
On 14 November 2017, Members of Sberbank's Supervisory Board visited Sbergile Home located at Kutuzovsky Avenue. This is a new office of Sberbank where the first wave of the Bank's Agile transformation (Sbergile) began in the autumn of 2016. Sbergile means changing the technologies for creating products and services, dramatic changes in Sberbank's culture based on replacing micromanagement with leadership of each team member, forming stable self-managed teams and their integration to form tribes.  Since the beginning of Sbergile transformation, the number of people involved in the process has increased ninefold and amounted to eleven thousand.
First, Supervisory Board members visited the Digital Business Platform tribe and viewed a video wall displaying the performance of teams and IT metrics of products.
Sberbank's Senior Vice-President Bart Schlatmann who is  responsible for the Agile transformation of the Bank told the Supervisory Board members about the experience of implementing Agile in Sberbank and a cultural change which is the main aspect of the transformation.
Then the Supervisory Board members viewed the Dependency Wall on which teams place their quarterly work plans in an illustrative form.
According to those who visited Sbergile Home, everyone was satisfied with the visit, and they learned a lot about Agile project management and the development of innovations and technologies in Sberbank.