Investor Relations

Individual Clients

For Business

Financial Institutions
Member of the Supervisory Board Ms. Wells takes part in the 26th International Financial Congress in Saint-Petersburg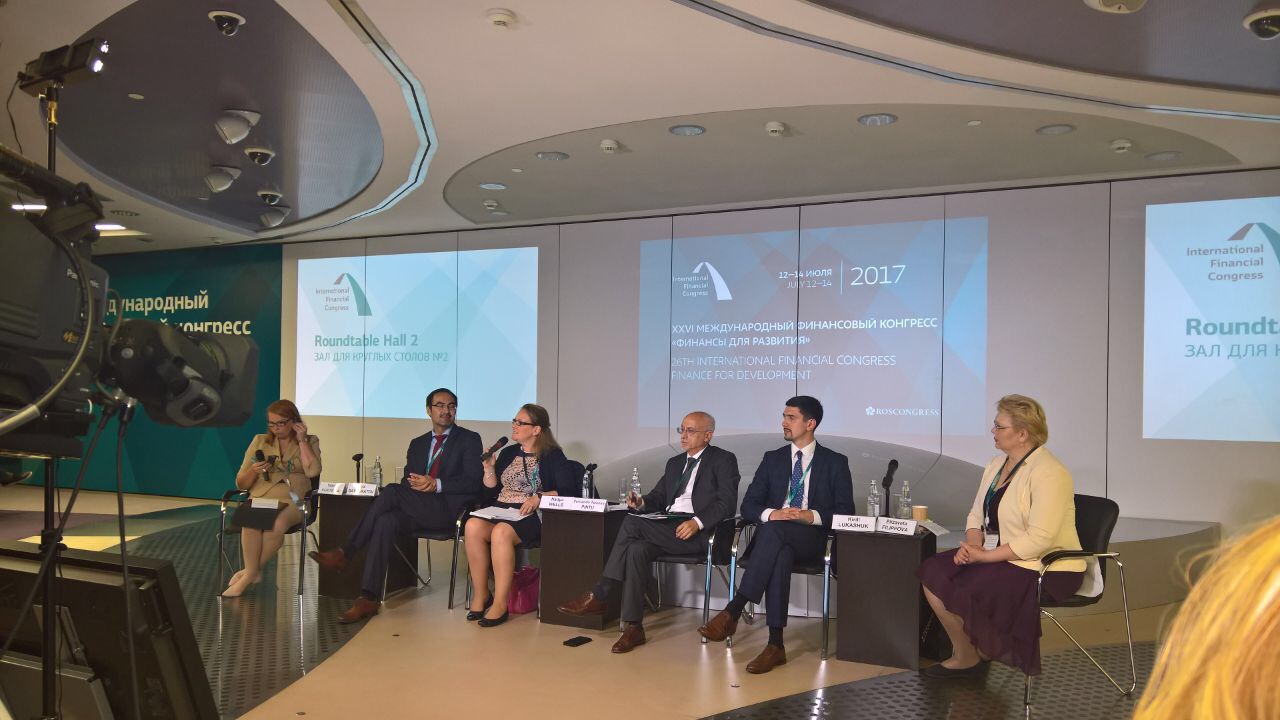 Nadya Wells speaking at the Round Table during the 26th International Financial Congress in Saint Petersburg
The 26th International Financial Congress hosted by the Bank of Russia was held in St. Petersburg from 12 to 14 July 2017. Sberbank was the event's general partner.
"Finance for development" was the key theme of the Congress. Over 1200 participants gathered to discuss how the financial system contributes to the economic development of the country and measures that may be taken in that area.
The discussion was attended by representatives of Russian and foreign banks, insurance companies, pension funds and other financial market participants as well as central banks from various countries and international financial institutions. Discussions at the Congress were held in the formats of plenary sessions, panel sessions and round tables.
Nadya Wells, an independent member of the Supervisory Board of Sberbank and a member of the Audit Committee, took part in the Congress and became a speaker at one of the Round tables held during the Congress titled "The role of the regulator in enhancing the financial market's confidence in the performance of auditors."
At the conclusion of the Roundtable, Nadya, in particular, noted:
"In terms of the quality of corporate governance and operation of the risk management system the question of auditing companies takes on special importance today. Shareholders, consumers of financial services and regulators simply are not in a position to verify in detail the accuracy and completeness of the information disclosed."
The Congress participants highly praised the way the event was organized, relevance of the topics selected, and the scope of representation. Nadya Wells said:
"The past two days have really helped me understand the changes taking place today both in the Russian and global financial systems. Participation in the Congress has been extremely useful for me."